The Goalkeeper. The most important player on the field of play, according to Nate, in the hit series Big Nate. Though this statement may not be entirely true, goalkeepers are still really important, and their presence crucial if teams want to hold on to tight leads. Today we shall dive into a list of the best goalies of the PL so far.
7. Neil Etheridge
Cardiff may be 18th on the table as things stand, but if wasn't for the gargantuan Philippine, they may have well have been sitting at the bottom of the table. Etheridge has been crucial to their survival hopes, able to pull off gravity-defying saves and has the psychic ability to position himself correctly so saves are much more easier to make. He has made a whooping 85 saves, and has 6 clean sheets, more than David de Gea. He also saved 3 penalties, something de Gea is yet to master.
6. Lucasz Fabianski
Adrian, Adrian, Adrian. If we were you, we will be considering a move away from the Hammers soon, because the elastic Pole has grabbed the no.1 spot and is not willing to share. Fabianski has made 86 saves,the most in the PL, and some jaw-dropping ones as well. (Hunt down his worldie against United on Youtube.) His ability to adjust to the toughest of situations is part of the reasons why West Ham is in a pole position to grab a Europa spot.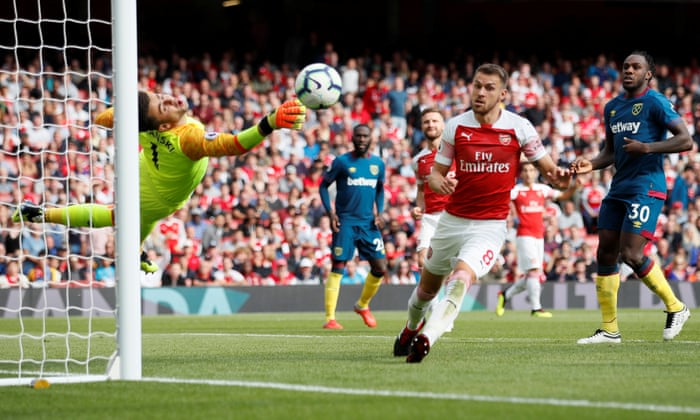 5. Rui Patricio
Many people think Wolves will be the next Manchester City, profiting from a wealthy takeover, snagging great players and becoming a force to watch. Nuno Espirito Santo has been one of the best coaches of the PL, Joao Moutinho and Ruben Neves A* midfielders, and Raul Jiminez and Diogo Jota clinical. At the back Matt Doherty, Boly and Coady solid. But one cannot forget Portugal's no.1, and Wolves no.11, Rui Patricio. In fact, we think he's so good that you should just go to Youtube and look for his awesome save against both Manchester teams.
Nah, we'll give you a stat. He has 5 clean sheets.
4. David de Gea.
Third most saves in the League(82) does not even guarantee the super Spaniard top-spot on our list. Despite the awesome use of the feet, his calmness under pressure, and his ability to baffle the best of strikers, de Gea has not done enough to snag no.1. This is because David has proved he can make mistakes (Like an absolute howler against Arsenal.), and has still not mastered the art of organizing his defence. But take those tiny flaws out and he's one of the best in the league, if not the world.
3. Kepa Arrizabalaga.
The Basque-born keeper has finally proven to be the true replacement for Thibaut Courtois, and has of late been one of the most consistent 'keepers of Sarri's inconsistent squad, a true embodiment of the modern keeper: Athletic, Position on point, and is able to sort out his defence. He's had 10 clean sheets, a good number for a new goalie, and has conceded a few 19 goals. 121 accurate long balls means Alisson and Ederson have a competitor to the best sweeper keeper in the League.
2. Ben Foster
Javi Garcia must have negotiated one of the best deals of the season when he lured Benny Foster from West Brom. The English goalie had 7 clean sheets, in West Brom, and was arguably their best player, but at Watford he's been even better. And this time we mean it. No stats. Watch his awesome save against Bournemouth and his performance against Burnley. 35 but still going strong. Like fine wine.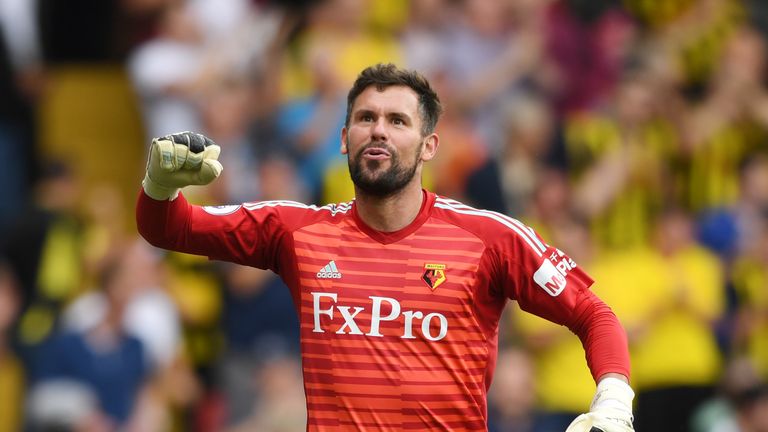 Alisson
13 clean sheets. 13 goals shipped in. 123 successful long balls. 29 passes per match. Transformed their defence. Top-notch positioning. The best sweeper keeper of the season so far. Match-winner. Confident. First on our list. Ladies and Gentlemen, Alisson Becker.
Other good goalies this season: Tom Heaton, Ederson, Matt Ryan.
That's all for now. Give us your true seven best goalies and be sure to look out for more posts on PL Analysis. Bring your pals. Keep(Get it?) Reading.